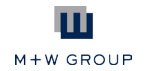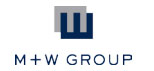 M+W Group is a leading global engineering and construction partner for technology-based clients in the segments Electronics, Photovoltaics, Battery Cells, Life Sciences, Chemicals, Science & Research, Energy & Environment Technologies, Automotive, IT & Telecoms, Space & Security.
The know-how of our more than 7,700 highly skilled and experienced employees allows us to manage your projects with optimal time, cost and energy efficiency, and always according to rigorous environmental, health and safety standards.
Our competence to link process and automation technologies with facilities enables us to provide technically challenging solutions, from selective support of highly innovative start-ups to large-scale turnkey projects. For our office in Belgrade, we are looking for high motivated
Project Engineer Building Control Systems (m/f)



About the position:
• Provide Electrical Control Engineering services to design, specify and approve Building
Automation Systems for industrial facilities
• Design of SCADA and PLC/DDC-Systems for Heating, Ventilation and Air Conditioning
(HVAC)
• Selection of Field Instrumentation for HVAC-Systems
• Selection of PLC/DDC Controller
• Design of Motor Control Panel for Building Automation
• Preparation of P&IDs and Sequence of Operations in cooperation with the mechanical
disciplines
• Thoroughly familiar with European standards (EN), Internationals Electrical Codes (IEC) and
building codes
• Responsible for the quality and delivery of schematic and detailed designs
• Supervision and approval of electrical design works
• Preparation of technical specifications and tender packages
• Provide technical direction to designers and drafters assigned to specific tasks
Requirements and skills:
• Ideally 5-10 years job experience in design and execution of projects in the field of Building
Control systems / Building management systems (BMS)
• Ability to create / review facility control network diagrams
• Knowledge of commercially available DDC and PLC-Systems
• Understanding of HVAC mechanical designs
• High level skills in laying out control equipment on the plan and coordination with mechanical,
architectural and structural disciplines
• Ability to do the above works using AutoCAD
• Good teamwork and communication skills, flexibility and ability to work independently
• Mobility and willingness to project-oriented assignments within Europe
• Very good command of spoken and written English, Russian skills are an advantage
Rok za konkurisanje: Do popune
Broj radnih mesta: 1
Adresa: M+W Process Engineering d.o.o. ,
Milutina Milankovica 136 a/b, 11070 Beograd
Kontakt: 011/6557905
If one of these challenging tasks responds to you and you have found yourself in this profile, we look
forward to receiving your application.
Please send your complete application to:
M+W Process Engineering d.o.o.
Milutina Milankovica 136a/b