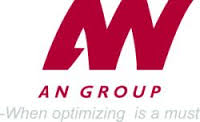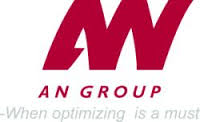 AN GROUP A/S Denmark (
http://www.english.angroup.dk/
) is looking for skilled engineers for the job positions open at our office in Novi Sad.
We are a Danish company that works with many of the biggest production companies mainly in Scandinavia but also throughout Europe and USA. We are specialists within design and development of IT & Automation systems for manufacturing and process plants. Our services include advisory, consultancy and project deliveries from the earliest idea level to fully operational systems. Our selection of services is broad and contains, among others, optimization of production, validation, automation, designing of industrial facilities and development of IT systems for production processes. We are looking for:
Automation Engineers
Automation solutions for the industry. PLC/SCADA
As an employee you will become part of our development team working with our departments in Denmark. The main tasks are design, development and running-in of Automation solutions for production sites. Novi Sad office is our newest department.. If you want to make a difference and actively impact the development of our company, this is the right position for you. Please note that most of the tasks will be performed in the office in Novi Sad, but some parts of the job will also be performed on site with the customer. You must also expect several business trips of varying duration to Denmark every year.
We expect you to have the following professional profile:
Proficiency within the Siemens SIMATIC Industrial Automation Systems (S7-300/400)
Knowledge and experience within:

PLC programming (IEC 61131-3 standard)
SCADA systems (E.g. WinCC, Wonderware-Intouch or others)
PLC/SCADA application design, development, debugging, troubleshooting
PI diagrams

Written and spoken knowledge of English is mandatory
It is not essential but will be considered an advantage if you have knowledge within the following products/technologies:
Siemens SIMATIC S5
Hardware drawings
Industrial networking (Profinet, Profibus)
OPC
PID regulators
recipe control
Integration between ERP systems and production-plants
.NET (C# ) (Visual Studio 2010 and .NET 4.0 and more recent)
Database design and implementation (MS-SQL, Oracle) and programming in SQL
Source control (Subversion, MS Team Foundation)
We are looking for people with both good communication and professional skills. You should be able to work with many different tools and technologies. The projects will vary a lot both content and solution wise and therefore your ability to acquire new knowledge and to switch and adapt to new assignments is essential.
We are looking for a person who:
is curious, result orientated, persistent and self-motivating
has a lot of professional confidence
is a team player that takes pride in creating results as part of a team
likes to design solutions based on new technologies and has a genuine interest in technology
is able to understand complex problems within production processes and the customers' internal business processes
What we offer:
a challenging, versatile and very interesting job that will provide you with good opportunities for both professional and personal development in an innovative and professional company
great working conditions
competitive salary that corresponds to your competences
Rok za prijavu: 01.februar 2014.godine
Adresa: AN Group Balkan d.o.o., Novosadskog Sajma br.3, 21000 Novi Sad
Ako ste spremni da zadovoljite visoke standarde poslovanja i okrenuti kontinuiranom profesionalnom razvoju, molimo da pošaljete svoju biografiju na sledeću adresu:
AN Group Balkan d.o.o.
Novosadskog Sajma br.3
21000 Novi Sad