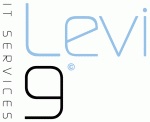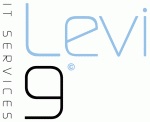 Levi9 Global Sourcing provides full cycle software development services. From solution design and offshore software development to outsourcing application support and enhancement, Levi9 Global Sourcing mixed delivery model of offshore outsourcing software development with onsite technical and business analyses provides a compelling alternative to reduce software development costs, while gaining an experienced, technically proficient outsourcing partner to improve the quality of your software solutions and compress software development time. We are looking for:
Job summary:
We are looking for Test Developer with knowledge of agile testing and experience in testing of web applications. The candidate should have an eye for quality and reliability of the delivered products and ability to explore technology developments in the area of software testing.
Requirements:
University degree in engineering or computer science;
Knowledge of testing methodologies, design and implementation;
Working experience with client-server and web architectures;
Proven testing and analytical skills;
Basic understanding of software development principles;
Communicative, fluent in English, pro-active;
Self-motivated, creative, open-minded and loyal;
Strong team orientation.
Duties and responsibilities:
Creation of test cases (including automated tests) and test scripts;
Execution of different test types (functional test, load test, stress test, regression test, etc);
Usage of test tools to increase effectiveness of the testing processes, reducing the costs of testing, and increasing quality at the same time;
Creation of test data;
Executing testing in an ad-hoc manner when required;
Executing manual test scripts as needed;
Creation of test reports and analysis of the test results;
Reporting bugs to the involved person in a meaningful form;
Assisting developers in re-creating defects as needed;
We offer:
A dynamic and highly stimulating environment in an international IT Service company
Excellent career opportunities through challenges and support to develop Personal Development
Great colleagues, friends and excellent professionals
Open, informal and fun atmosphere
Excellent salary and benefits package
Rok za konkurisanje: 20. april 2013.
Broj radnih mesta: 1 izvršilac
Adresa: Levi9, Trifkovićev trg 6, 21000 Novi Sad
Kontakt: 021/472-1036
If you believe you are the right person for this position, please send your application letter and CV with a recent photo. Subject title: Automation Engineer on e-mail: