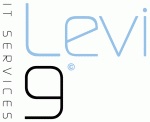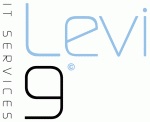 LEVI9 GLOBAL SOURCING (www.levi9.com) offers offshore software application development and maintenance, package implementation, as well as infrastructure maintenance and support, enabling our client to reduce their costs, and ensure the quality and availability of their IT systems supporting their business. Levi9 Global Sourcing makes a strong commitment to its people, since we believe that this will provide our clients with access to the most talented and motivated professionals and will lead to higher quality results for our clients, the company and our team members. We bring West European development style and training programs to Eastern Europe.
DUE TO EXPANSION OF SERVICES AND NEW CHALLENGES WE ARE LOKING FOR Android Java Developer. As an Android Java Developer you will focus primarily on our Android products. You will be involved in all stages of development within our Mobile team, from specification to design, development, testing, debugging and maintenance. You will be a hands-on team player, working with others in an agile development team (Scrum).
Requirements:
B.Sc. or equivalent in Computer Science or Software Engineering
Extensive development experience with Java
1+ year (hands on) experience in Android application programming
UI & Network programming
Knowledge of all major areas of the Android SDK
Reference on published Android apps is desired
Experience with object oriented software development, concurrent programming, performance/memory-efficiency oriented development
Experience with code versioning tools, automation testing tools and continuous integration
Experience with iOs/iPhone programming and Objective-C is a plus
Skills & abilities:
Team player, can work independently and with other team members collaboratively and effectively
Strong analytical thinker, intellectually curious
Effective and independent learner, diligent, proactive and thorough
Able to quickly get up to speed on existing code base, understand the main code flows and become a productive and effective contributor to the team
Excellent verbal and communication skills in English
Ability to travel and work on-site in Western Europe
We offer:
Permanent or contract based employment in Novi Sad office
Fun, innovative and highly stimulating working environment
Personal Development through Personal Development Plans
Rok za konkurisanje: 25.maj 2013.
Broj radnih mesta: 1 izvršilac
Adresa: Levi9, Trifkovićev trg 6, 21000 Novi Sad
Kontakt: 021/472-1036
If you believe you are the right person for this position, please send your application letter and CV with a recent photo. Subject title: Automation Engineer on e-mail: